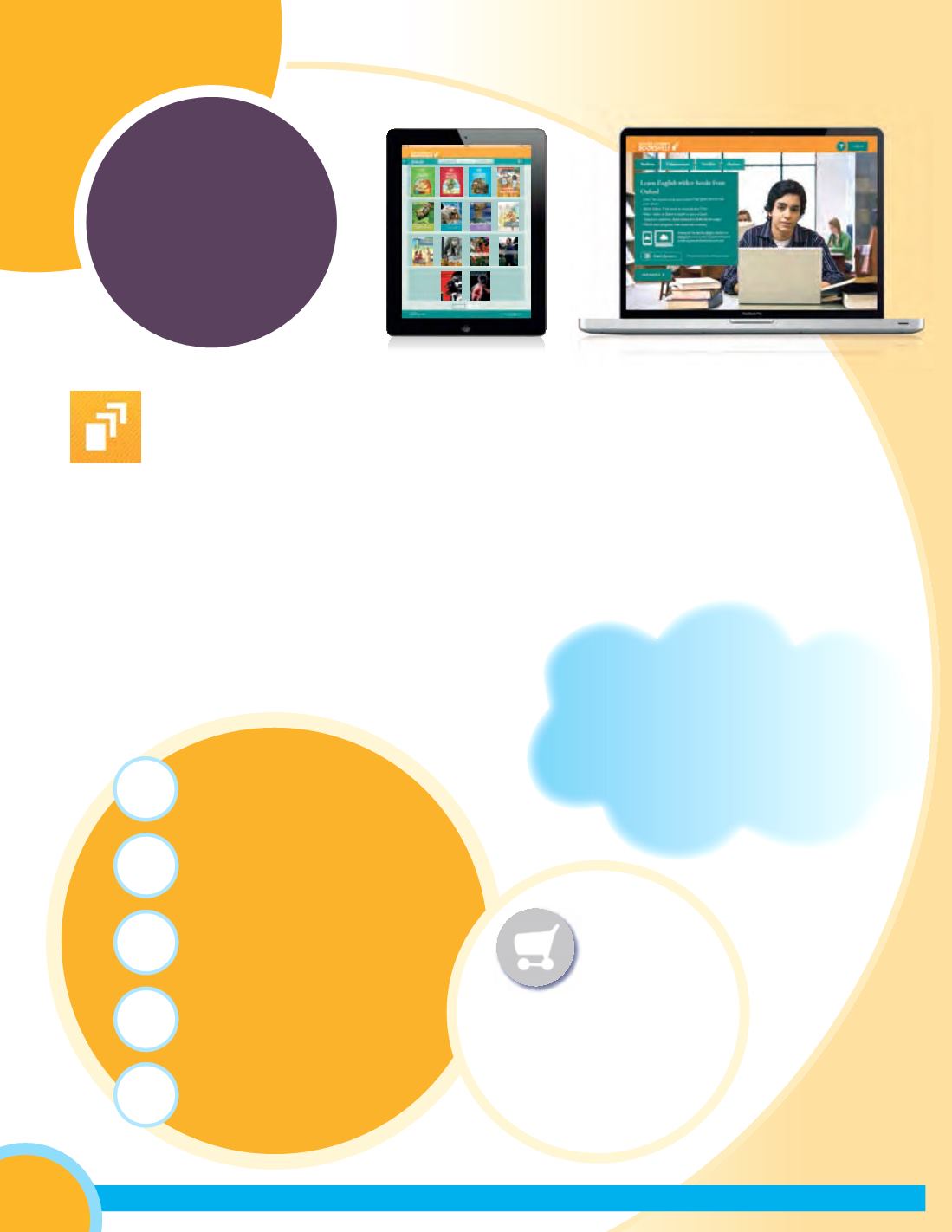 Oxford Learner's Bookshelf App
Enjoy the story and test your understanding through interactive activities
Bring stories to life with audio you can speed up or slow down
Improve pronunciation with in-app voice recording
A new app that allows you to store your favourite
Oxford Graded Readers in the cloud:
Apps
and
e-books
Get your free sample today! Contact your local Oxford representative for access codes.
1
Go to
tienda.oupe.es
and choose a book
2
After purchasing your book,
you will receive a licence (code)
3
4
5
Download the Oxford Learner's
Bookshelf app
Insert the licence (code)
into the 'add book box'
Enjoy your book!
Buy your Oxford digital readers via
tienda.oupe.es
faster, and more convenient
Tienda online
For a full list of readers
available, see back cover
Your login details, notes, scores, are saved
in the cloud, meaning you can access your
reader using any device, including PCs.