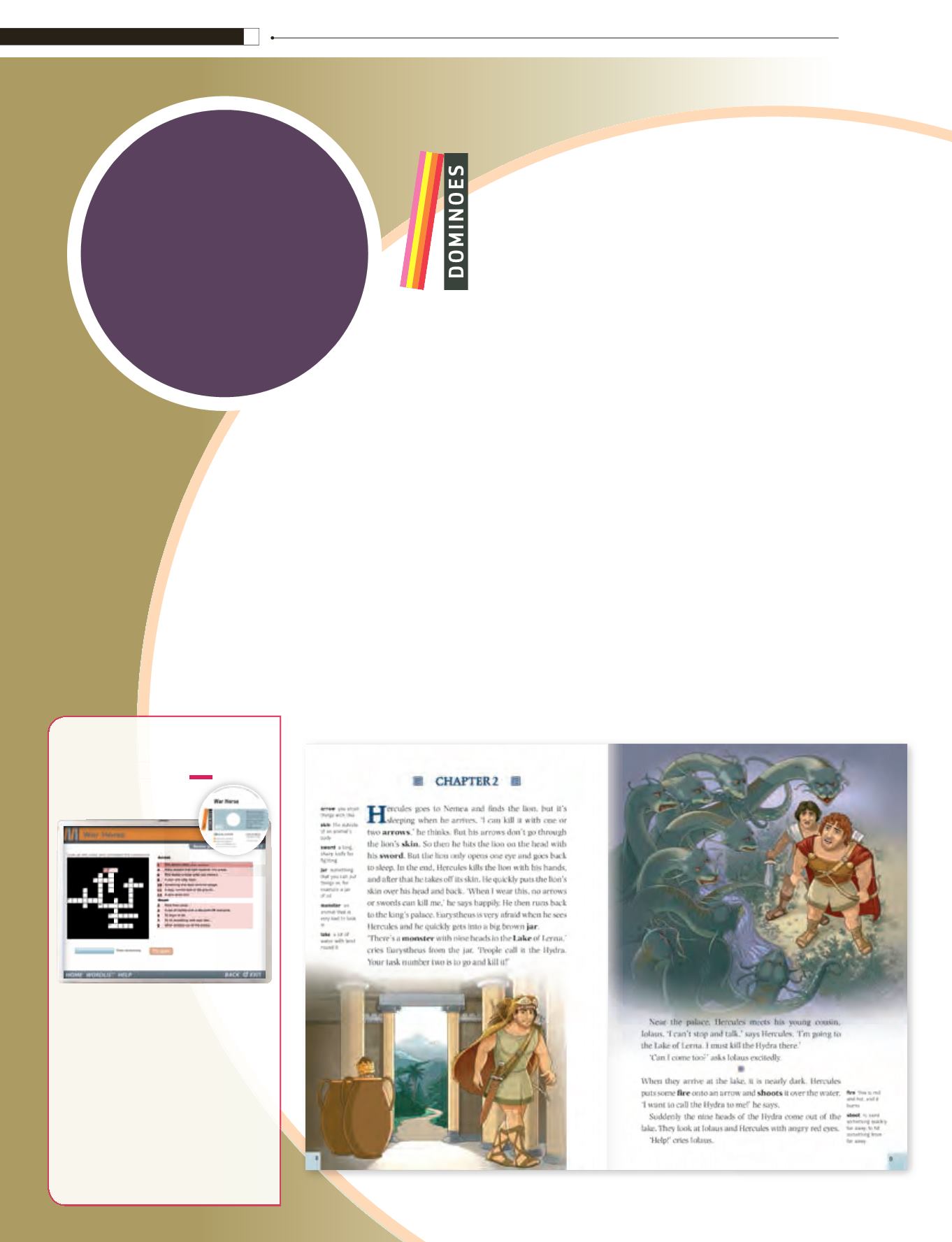 FOUNDER EDITORS: BILL BOWLER
AND SUE PARMINTER
CEFR A1 – B1
(Quick Starter Level – Level 3)
Build your skills
through reading
Integrated activities develop reading skills.
Grammar activities and task-based projects in every book.
Quick Starter level is the same CEFR level as Starter, but with shorter
and simpler stories, great for less confident and younger learners.
A learner-friendly MultiROM for every reader contains activities
A full-colour, interactive series that can be used
in or out of class to develop language skills or
for pleasure.
language activities and games.
Wordlist with definitions
A MultiROM for
every
Domino
Reduced sample pages from Dominoes Starter Level: Hercules
Dominoes