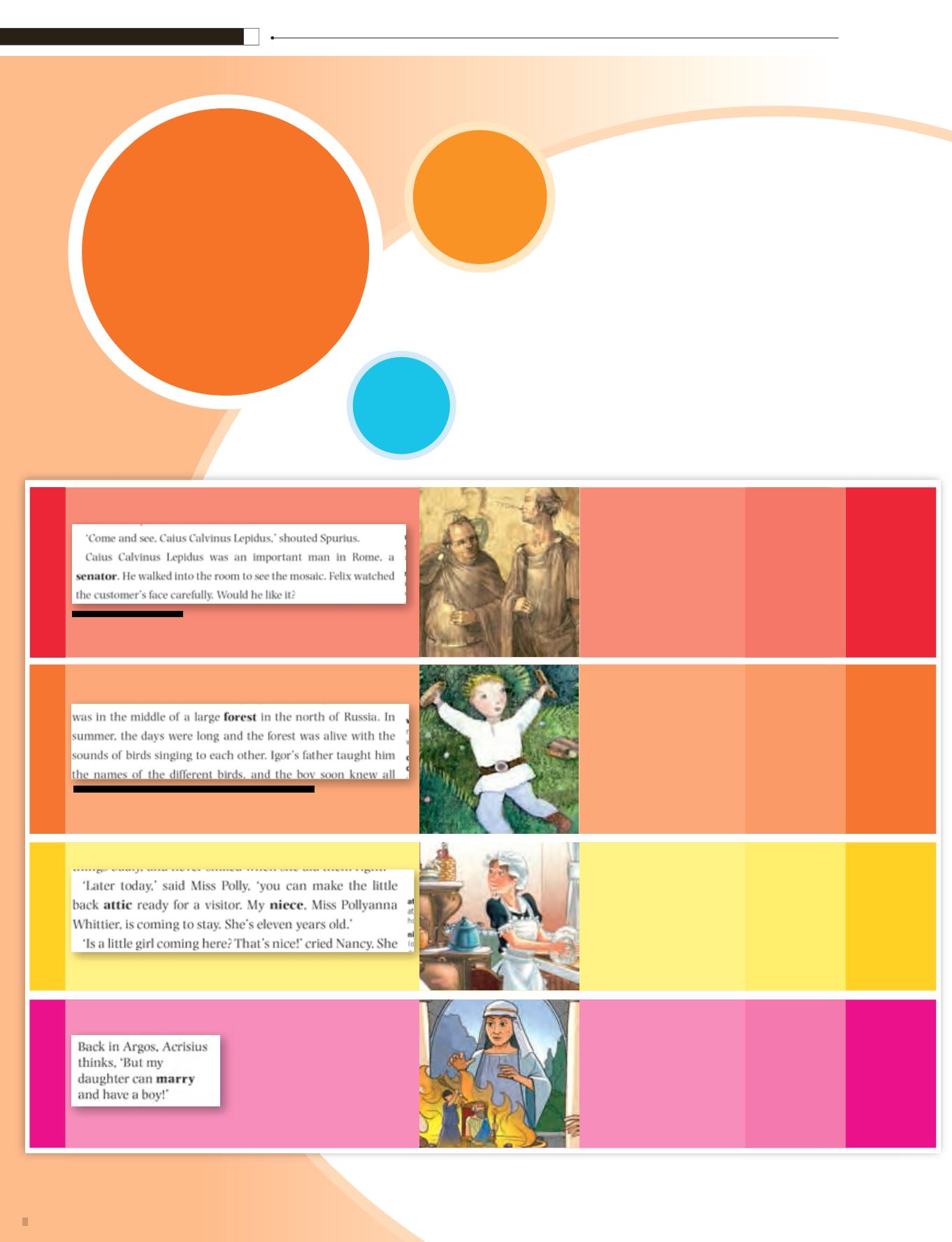 The
Dominoes
syllabus
* Exams and exam band scores given are for guidance only and do not necessarily reflect the views of other organizations.
Dominoes are carefully graded
following the Oxford Bookworms
syllabus. The extracts and table below
show the range of vocabulary and
grammar structures at each level
The Bird of Happiness and Other Wise Tales
modals may, should/ought to
if clauses with past tenses
priestess
King
Acrisius of Argos has one
daughter, Danae, but no sons.
Zeus's son